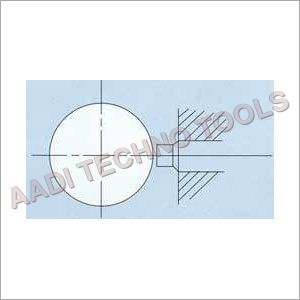 Product Description
We are counted among the top organizations, engaged in manufacturing, supplying and exporting high quality Diamond Grit. These grits are designed and precisely shaped by our expert professionals for use in saw blades, drilling grits and cutting blades. The offered grits available in various packaging sizes to meet the needs of our clients. Furthermore, we deliver the Diamond Grit within the time-frame specified by our customers.

Other details:

Diamond Grit Impregnated Dressers have been developed from Multi-Point Dressers. In contrast to the latter they are Manufactured from Diamond Grit rather than a larger number of Small Natural Diamonds. The advantages of the diamond impregnated dresser lie in its exceptional sharpness, which results from sharp edges and points of the diamond grit.

Diamond Grit Impregnated Dressers are ideally suited to the following applications, dressing resin, vitreous and rubber bond, fine grit and even "grit free" grinding wheels, as well as boron carbide grinding wheels, dressing single profile threaded and V-profile grinding wheels, for general dressing operations on centreless, cylindrical and surface grinding machines.

Diamond grit impregnated dressers are more economical because of their low initial cost and their resistance to shock and impact which prevents shattering.

Dressing times are reduced as higher feed rates can be used. There is an unlimited number of
sharp pull-out-free cutting edges contained in the crushed diamond grit.

Diamond grit impregnated dressers demand greater care in selecting the correct dresser for a given application. The bond and diamond grit size used are both variable according to the type of grinding wheels to be dressed. The size of the diamond grit particles should be matched to the grit size of the grinding wheel.

Instructions for Use:
Normal dressing speeds are used. A plentiful supply of coolant should be provided both before and during dressing to prolong dresser life. The diamond grit impregnated cutting face of the dresser should be set at an angle of 90° to the grinding wheel to be dressed, so that all the cutting edges of the diamonds grit are able to make contact with the wheel face.

The feed rates used may be double of those used with single-point diamond dressers.
Diamond Grit - MCD
Monocrystalline diamond, regular crystal shape, complete hexahedron, octahedron. Excellent purity, high strength, toughness and thermal stability, impact resistant ability. Applications for processing hard metal bond and electroplated tools, grinding apparatus and geological drilling, etc
Diamond Grit - SMD690
A premium grade abrasive that has the characteristics of high strength and great thermal stability. Suitable for manufacturing grinding tools, cutting tools, grinding wheel, medium load tools.
Diamond Grit - SMD680
High performance,most of them are cubo-octahedral crystal shape,high strength and good thermal stability. Apply to high strength saw cutting, drilling and grinding tools.
Diamond Grit - SMD660
Great transparency crystal shapes and intensity distribution spread widely, low content of impurities. Applications for circular saws, frame saws and geological broaches

Diamond Grit - SMD640
Medium range and its crystal shape has relatively a high ratio of complete cut. It's fit for ordinary saw blades or high quality in cutting circular saw blades.
Diamond Grit - MBD8
Strong well shaped diamond, low impurity content, high impact resistance. Suitable for electroplated tools and polishing covers, the broad spectrum of metal bond diamond tools, utilised in the wide range of machining applications in the ceramics industries
Diamond Grit - MBD6
A relatively complete crystal shape, high strength, a certain percentage diamond with full crystal shape. Used in manufacturing grinding tools, cutting tools, grinding wheel, medium load tools.
Diamond Grit - MBD4
Crystal shape is similar in size with medium strength, belongs to medium and low grade. Applied to cutting tools, grinding wheels which work with low load.
Diamond Grit - MBD

Sharp crystal shape. Applied to manufacturing resin bond or metal bond tools to process hard alloy and grind as well as polish common cemented products
Diamond Grit - RVD
Resin bond diamond, irregular crystal shape, preferably self sharpness. Can be used in making resin bond or vitrified bond grinding apparatus to processing hard alloy, non-metal and polishing natural diamond, etc

Diamond Grit - RVE
It has the characteristics of friable and strong self sharpness, light gray, polycrystalline shape, low in hardness. Particularly applications for free cutting and high surface grinding materials
Diamond Grit - RVG
Multi-nano-crystal structure, black, low intensity, micro-chipping and good self sharpness. Applied to resin bond tools required high processing efficiency.
"We are only dealing with bulk quantity order inquiries."
Factory Address

J-61, Site- V, Industrial Area, Kasna, District Gautam Budh Nagar,Greater Noida, Uttar Pradesh 201308

Correspondence Address

B- 259, Ground Floor,
Vivek Vihar, Phase- I,
New Delhi- 110095

Marketing Office

Shop No. 3459- 60/ 5 & 6, Bajarang Bali Market,Gali Bajrang Bali, Chawri Bazar,
Delhi - 110006
Contact Details
AADI TECHNO TOOLS